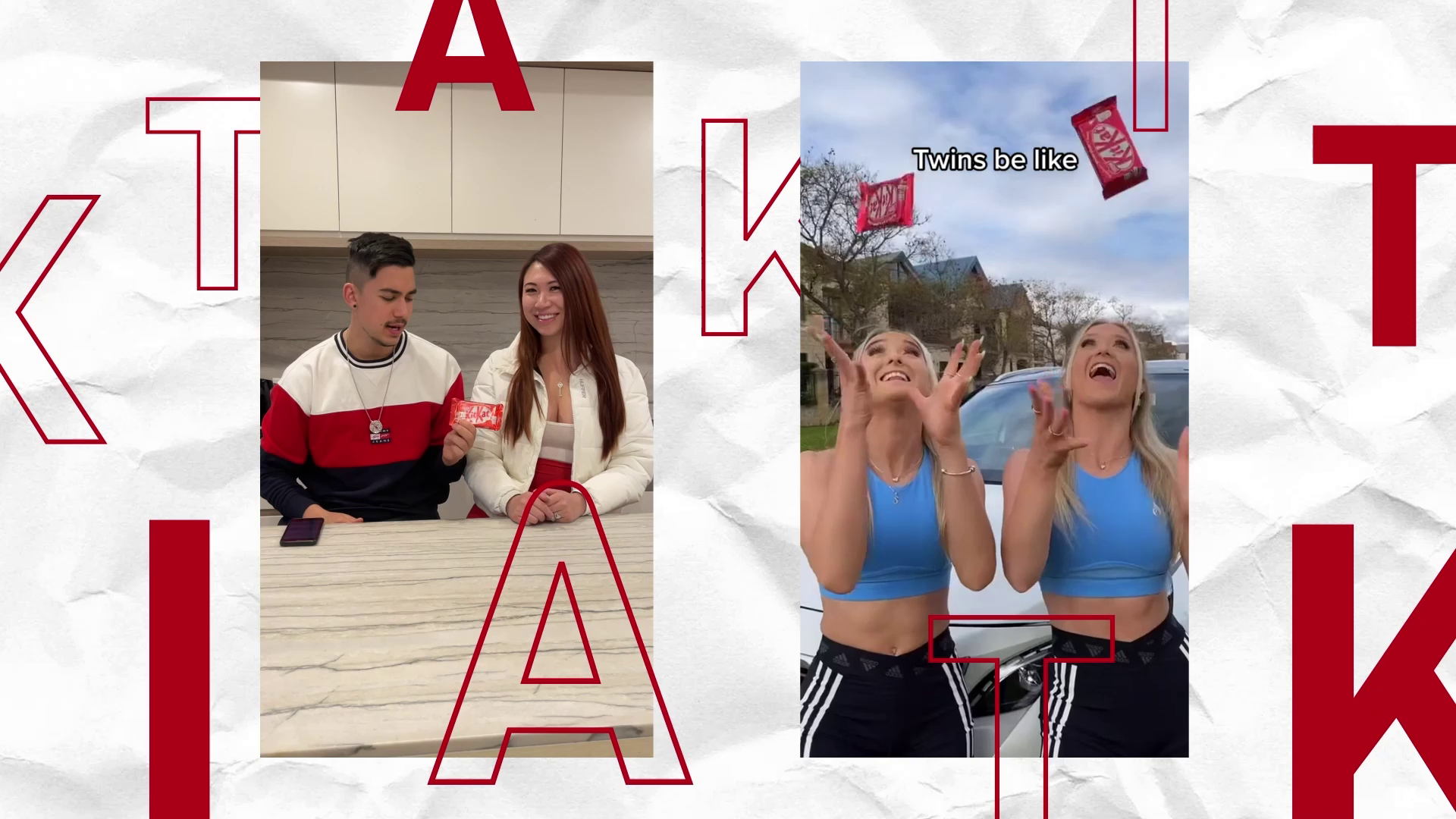 OUR EXECUTION
All 7 talent created their own unique piece of content that captured the attention and incited many reactions from their fans. Across the campaign period the 7 videos amassed 6.8M + views with a huge 6k+ comments joining the conversation, citing either their approval, disapproval and even outrage!
The videos also generated over 1.5M likes placing Australia's Australia's #1 chocolate bar front of mind for viewers.
Amplify reignites the conversation around the right way to eat a KitKat.
KitKat in collaboration with Amplify, executed a fun and topical debate amongst TikTok and Instagram audiences, encouraging them to join the conversation.